Ashley Phelps - Assisted Living Director
Ashley has worked with seniors in Assisted Living for 15 years, 12 of those as a caregiver. She joined the Gables in 2015 working as a Medication Aide, Caregiver, Activity Assistant and Care Manager. Ashley has been our Assisted Living Director since the beginning of 2017, in charge of our biggest department. She loves how rewarding it is to work with seniors. Ashley loves to spend her free time with her two children, taking them to baseball, scouts and other activities.
Christine Fenn - Marketing Director/Community Liaison
Christine joined the Gables with over 25 years experience in customer service and financial compliance administration. She feels this job is the most purpose driven work she could possibly imagine doing and is honored and humbled each time she has the opportunity to help families through this often challenging chapter (transition) in their lives. When she sees the new resident move in and settle, she sees their family realize this was a wonderful decision, and wish they had done it sooner. Christine serves as a Board Member for Ojai Hospital, Relay for Life Survivor Chairperson, 30 years volunteering with Parents Against Leukemia (PAL), President/member of Association for Senior Care, Member of a Philanthropic group, and Church Elder/Eucharistic Minister. Christine also has a wonderful husband, three grown sons and two grandsons that keeps her busy.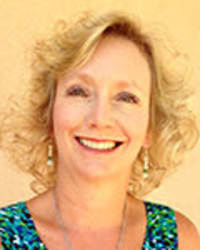 Craig Bensen - Maintenance Director
Craig was born in Santa Barbara, raised in Carpinteria, and has lived in the Ojai Valley since the early 1990's. He worked in the construction industry with fine quality builders before working at Ojai Ford for over 10 years as an auto technician. Craig has been at Gables of Ojai for almost 10 years, and strives every day to make our residents happy. He loves to see them smile and works hard to keep them safe and warm. He truly believes in our mission statement and knows that Gables staff make a difference.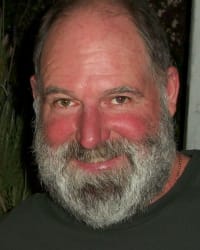 Donna Parsons - Bookkeeper/HR
Donna was born and raised in California. Before joining us at the Gables, she worked in the healthcare industry for 30 years, and spent five years at The Friendship Adult Day Care Center as Program Specialist and Bookkeeper. Donna loves working with her new friends at Gables of Ojai. On her days off, Donna loves to spend time with her two awesome grandsons.
Carole Sullivan - Concierge
Originally from Miami, Carole came to the Gables with over 20 years of experience providing exceptional service at five diamond spa resorts. This means she takes customer service seriously and has a keen eye for quality. She delights in offering this exceptional level of service to our residents and their families. Carole and her team truly support the residents in living every day to the fullest. When she's not at Gables, Carole enjoys gardening, cooking, travel and history. She recently nurtured relationships with her late Father's WWII buddies through the 6th Bomb Group, an association of former B29 crewman.
Kelley Moore - Resident Services Director
Kelley has been with the Gables of Ojai since 2016, where she started as a caregiver. She was soon promoted to community liaison, and now serves as our Resident Services Director. Kelley was born and raised in Santa Paula, a nearby city in Ventura county. She grew up riding horses and was an active part of the 4H community. Kelley attended Ventura college, where she studied Psychology, and Azuza University, where she focused on Mental Health, graduating in 2013 with an MHA Certificate. When Kelley is home, she enjoys spending her time with her Husband and her two wonderful children. She also enjoys cooking, Theater, and being outdoors as much as possible.